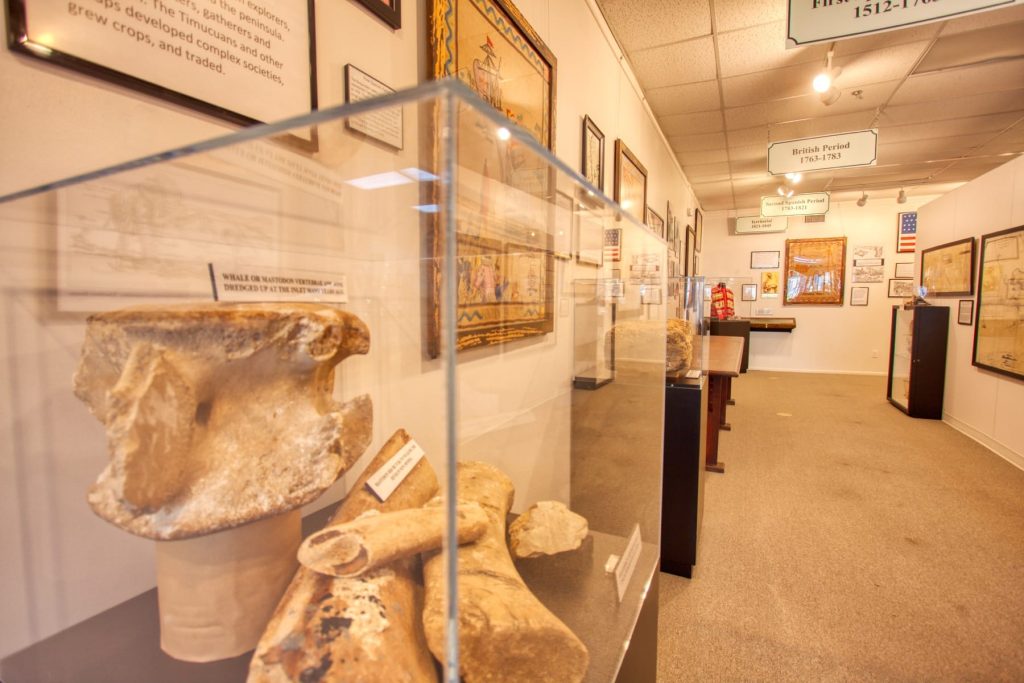 View a collection of Native American artifacts that were collected by some of New Smyrna Beach's early residents and learn more about the first people to occupy Florida and how they lived.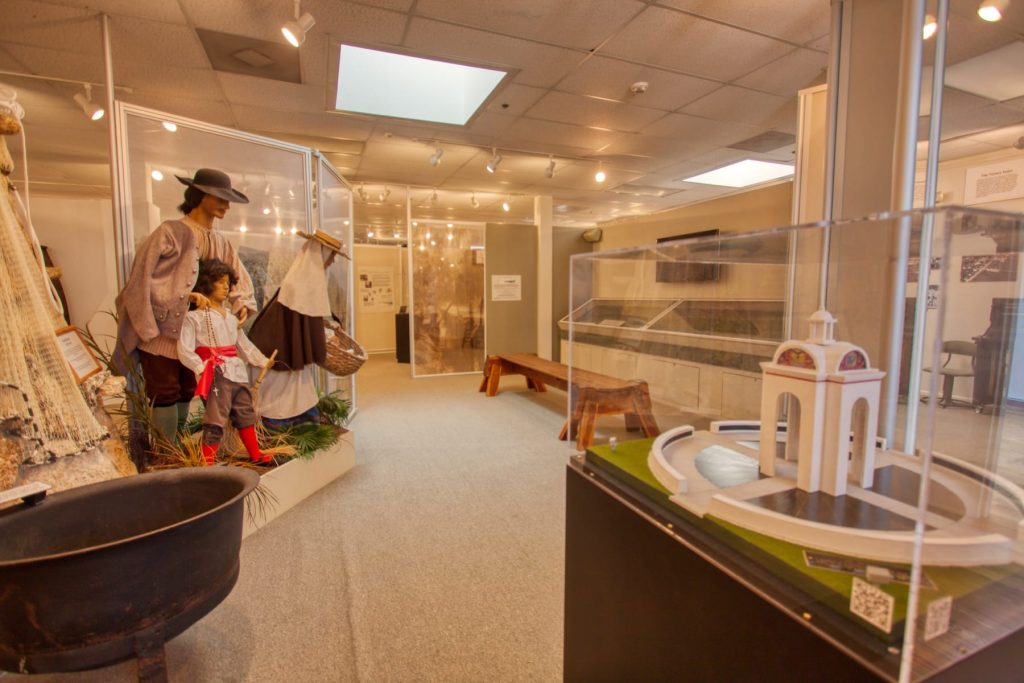 Explore the story of the beginnings of New Smyrna Beach, the late 1700s era British Settlement known as Smyrnea'. The largest British Settlement established in North America, Smyrnea' or New Smyrna as it became known brought over 1200 indentured Mediterranean workers. Plagued by harsh conditions, mismanagement, and severe treatment, learn how over 600 people who came to be known as Minorcans survived for 9 years before earning their freedom. The story unfolds in an award-winning exhibit featuring videos, dioramas, maps and artifacts recovered from archaeology surveys that sought to learn more about the ill-fated workers who carved out a beginning for New Smyrna Beach.
Kids 10 & Under Get FREE Admission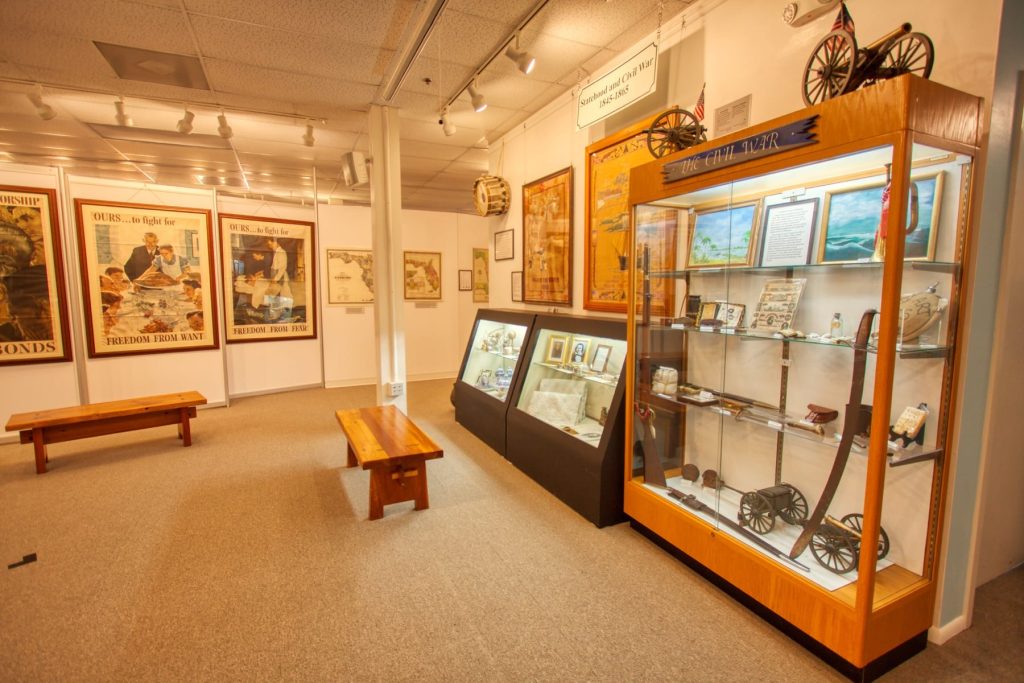 Contemplate life during the 1800s and early 1900s as you view photos and objects used by early pioneers who sought to make a life for themselves in the early days of Southeast Volusia County.
We Are Located in Downtown NSB
120 Sams Avenue, NSB, FL 32168
In 1887 New Smyrna became a town with a railroad when the Blue Spring / Orange City / Atlantic line arrived. Within 8 years Henry Flagler purchased that first line and brought in the Florida East Coast Railway and made New Smyrna a railroad town when he established New Smyrna as the maintenance yard for trains serving the entire Florida East Coast Line. View a model of the old train station that hosted up to 12 passenger trains a day as well as uniforms and other items affiliated with the golden years of railroading in New Smyrna Beach.
Tracking History, The Blue Spring / Orange City / Atlantic, New Smyrna's First Railroad
The Florida East Coast In New Smyrna Beach, The Early Years of Steam
The Florida East Coast In New Smyrna Beach, The Modern Age of Diesel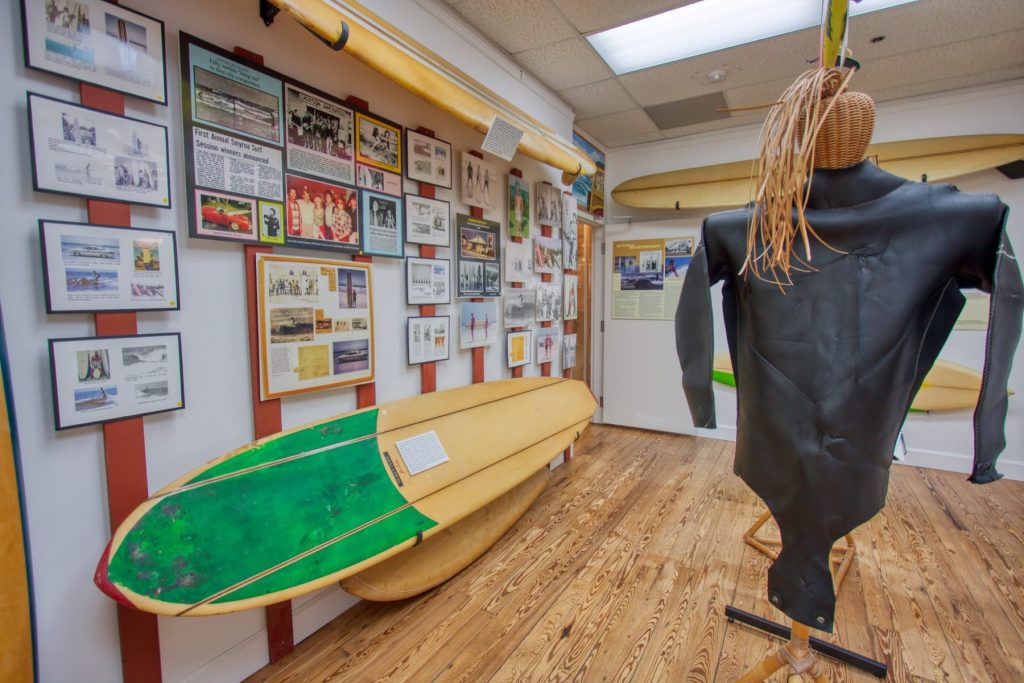 View displays of surfing memorabilia including surfboards, art, posters, and historic photos.  This exhibit developed by local surfers with over 200 years of combined surfing experience honors those who championed the sport locally and fueled the growth of local surf culture, eventually influencing the development of international competitive surfing.
Help support our mission and receive great perks. Click here to learn more...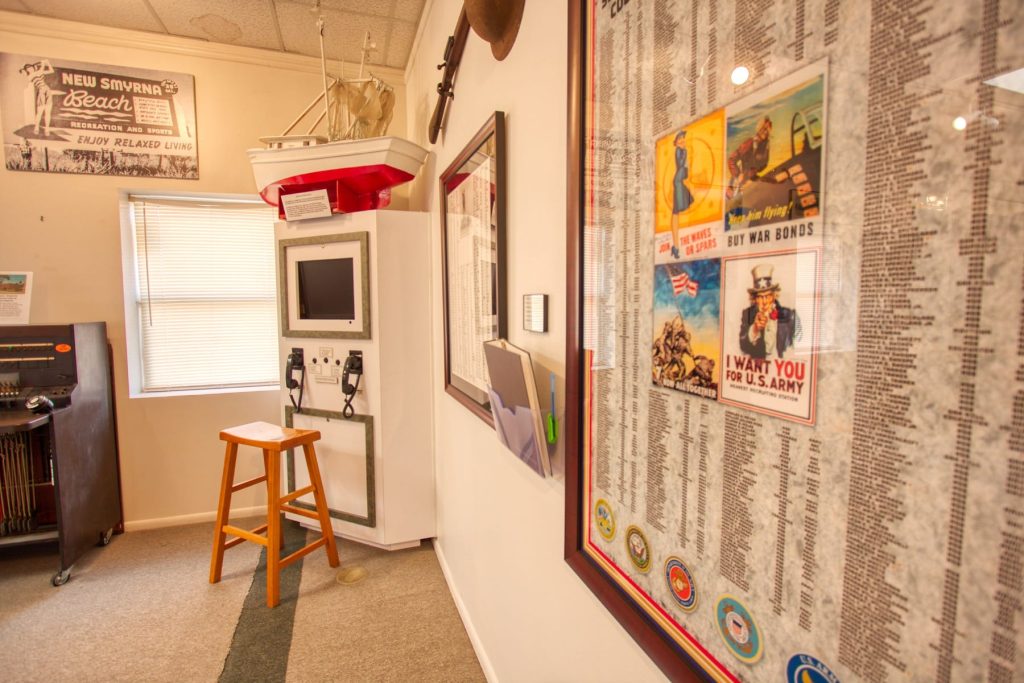 Honoring Southeast Volusia County's veterans who served in foreign conflicts, the museum is proud to host display panels commemorating the names of Southeast Volusia County Veterans who have served in WW1, WW2, the Korean War, and Vietnam. Online Veterans History Resource.